List of Shipping Companies in UAE
Profile
Affordable and Efficient: The Advantages of Using Shipping Companies in UAE
Shipping services involve the conveyance of products or
cargo
by air, sea, rail, or land. When moving from one location to another, the products could be on palettes, in
cartons
, crates, or other
containers
. Each mode of conveyance has advantages, such as cost,
security
, or quickness. Knowing which mode is optimal for each cargo will allow you to effectively manage your freight business.
Top
Shipping companies
in UAE assist you in locating and reserving a transporter with positive feedback ratings who can convey your large items at the right price. Their
technology
provides transparent pricing and monitoring from retrieval to delivery.
International Shipping companies in UAE can offer efficient and cost-effective shipping solutions for both domestic and international deliveries. They have advanced systems and
logistics
networks in place to ensure timely and safe delivery of packages. Shipping companies also provide tracking and
insurance
options, customized services, and competitive rates, making them a reliable choice for shipping goods.
Our website
provides a list of shipping companies in UAE, making it easier to find a trustworthy service that meets your needs.
How do shipping services function?
Shippers establish contracts with third parties to guarantee the optimal operation of their businesses when utilizing shipping services in Dubai. This includes determining when and where the freight will be picked up and delivered, its size, and how often the
freight company
freight company will complete the shipping service in Dubai, among other details.
Some shipping services in Dubai are one-time, such as spot freight, where the schedule and cost of a single delivery are agreed upon. Other shipments occur daily, weekly, or monthly to convey products from rail
yards
or ports to a
warehouse
in preparation for the fulfillment of customer orders.
Transit timeframes and guarantees play a significant role in how companies that convey products determine which services to contract. The location of the cargo is another factor that determines whether the products will be transported by air, sea, rail, or ground.
Shipping Providers Explanation
A shipping company in UAE no longer merely transports
freight
from one location to another, despite the fact that this is a core service. Nonetheless, these businesses are also significant contributors to the
supply chain
, providing services such as fulfillment, warehousing, and inventory.
Understanding the different services, a
shipping
agent in Dubai may discuss this with you and will prepare you to negotiate shipping services.
Shipping
A shipment company can
transport
products by air, land, sea, and rail. Alternatively, the freight company may offer intermodal shipments, in which multiple modes of transport are utilized to transport the products from one location to another.
Sea Freight
companies in Dubai may specialize in one form of shipping or provide full-service shipping to provide businesses with the options they require for success. We will explain the advantages of each of the four transportation methods.
Warehouse Management System
A warehouse management system simplifies inventory management and expedites order fulfillment once a consumer places an order. These systems provide the following essential features:
Inventory control
Availability of slots
FIFO controls
Places to pick up products
Information that facilitates the loading of products for delivery
These systems utilize
electronic
accounting
devices and scanners to record all items entering and leaving the warehouse. Then, after scanning a product, you can scan the port or position in which it is located for subsequent identification and selection.
Clear
digital
inventory aids in preventing the loss or damage of products in the warehouse and can alert warehouse staff when it is time to rotate items to preserve their freshness.
Warehouse management systems provide data in real time that connects all floor activity to the supplier. The supplier is able to determine when it is time to dispatch additional products and contract shipment services to maintain a well-stocked warehouse.
While there are set policies and procedures for warehousing, the transportation services company can
tailor
its services to satisfy the requirements of each consignor. This service provides detailed inventory reports to assist you in anticipating your requirements, avoiding backorders, and handling returns with simplicity.
Inbound Process
Inbound processes manage inventory using precise and timely information. Without proper inbound processes, transporters will notice inventory errors and warehousing will be unable to explain why a product is in a particular location.
Shipping service providers are experts at minimizing receipt errors, which makes for an efficient and effective warehouse business. When done correctly, incoming inventory will match outgoing inventory, and essential information such as manufacturing and expiration dates, serial and lot numbers, purchase order data, and more will be recorded for a comprehensive view of the product to facilitate
management
.
Warehouse Fulfilment
Warehouse fulfilment is when a third-party logistics company, or 3PL, stores products or the
basic
materials
needed to manufacture the products at its location. Thus,
manufacturers
require smaller facilities and can focus on product production rather than inventory management.
A significant advantage of using a third party for fulfilment is not having to employ or train warehouse professionals. This would require unique skills and a comprehensive comprehension of the supply chain, so third parties are advantageous for this and other reasons.
You will have a team of specialists who maintain and supervise the specialized equipment and
tools
used to select and replenish the products. Thus, the products are carried directly onto freight carriers and transported without incident to their subsequent or final destination.
There are 4 different modes of shipping
Each
transportation
method offers manufacturers and consumers distinct advantages. Discover more about the different modes and what to anticipate along the way.
Shipping through the air
The use of
aircraft
to convey products makes
air cargo
the quickest mode of transportation. This pace makes it a useful mode of transport, and it is typically less affected by weather and
traffic
than other modes.
Due to the absence of terrestrial obstructions, air freight is dependable, albeit costly. It is useful for conveying any form of
cargo
that is not excessively weighty or is too large to accommodate inside a standard freight
aircraft
.
The standard timeframe for air freight delivery is one to two days. When transporting perishable items, air shipping is often the best option because it is a fast-shipping method that ensures the items will arrive at their destination without deteriorating.
Advantages of Shipping by Air
Fast delivery option
Dependable as a result of fewer disruptions
Best shipping choice for perishable products
Shipping options for practically everything
Perfect for expedited dispatch
Shipping Through the Land
Land conveyance is one of the earliest methods of transporting products. It is useful regardless of whether you are transporting products locally, nationally, or internationally to neighbouring nations.
Generally, land shipments are conducted via vehicle; however, we will also discuss rail transportation as a form of land transport. Trucks are optimal for transporting large items, such as
construction
materials or automobiles.
The main disadvantage of transporting products via vehicle is that it is a delayed process, even though it is generally less expensive than other options. Frequently, road transportation entails the conveyance of products over brief distances. Consequently, some transporters offer hyperlocal or intra-city deliveries by
bicycle
, motorcycle, or automobile.
Heavy or unwieldy items that cannot be shipped via airfreight are best transported via land. For instance,
appliances
are an example of weighty products.
Advantages of Shipping by Land
Cost-effective shipping option
Reaches the precise location or destination
Effective for heavy or bulky items
Shipping Through the Sea
Shipping by
sea
is advantageous for both military and commercial applications. Because of the scale of cargo ships, it is possible to transport greater quantities of products than by
aviation
. When transporting products by sea, containers are commonly used.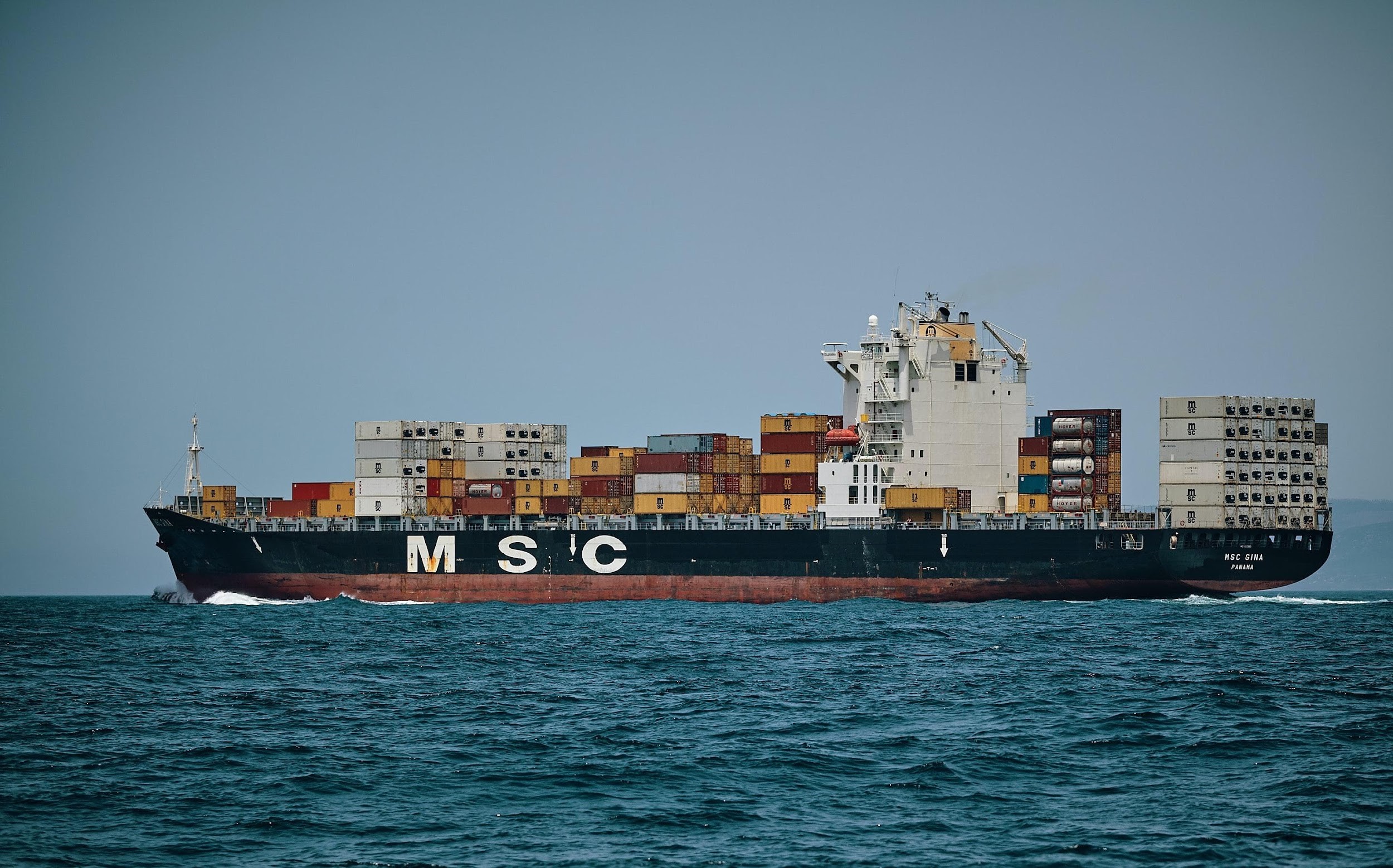 This is one of the most sluggish modes of transportation, but it is inexpensive and efficient, particularly for international travel.
Advantages of Shipping by Sea
Inexpensive
Ideal for vast quantities
Works for a multitude of product types
A very secure choice
Shipping Through the Rail
Rail transportation is the transport of products by railway. And while this can be a cost-effective mode of transport, you must consider the total cost because most businesses will need to transport the products from the rail yard to their final destination by vehicle.
Some businesses strategically locate themselves close to a railway terminal or along a rail line to facilitate
rapid
and efficient delivery. However, many businesses will rely on intermodal transportation services in which freight is transferred from rail to
vehicle
and vice versa.
Larger products can be transported efficiently by rail. Some countries have more
vehicle
robust rail systems than others, so you may find that it functions well in some areas but poorly in others.
Advantages of Shipping by Rail
Inexpensive
Excellent for large goods
Ideal for enterprises located in proximity to train stations
Considerations When Selecting a Shipping Method
The majority of businesses require a combination of shipping services in Dubai to transport products from the location of production to the warehouse and from the warehouse to the consumers. You can better manage your shipping and logistics budget by selecting your modes of conveyance based on the location, size, and pace requirements of your products.
Consider the following factors when evaluating shipping methods!
Freight Cost
When choosing a shipping method,
finances
are frequently the most essential factor. However, freight shipping costs will vary based on the size, weight, and volume of the transported products.
The greater the weight or distance of the shipment, the higher the transportation costs. To effectively manage your costs, you may want to contemplate rail transport.
If there are no schedule constraints, the ideal method for transporting products to their eventual destination is by sea. However, if the products are perishable, paying more for air freight will protect you from spoilage-related financial losses.
When calculating your shipping costs, don't neglect to factor in insurance and the possibility of loss or damage. These expenses will affect the shipment's ultimate rice.
Type of Freight
Despite your best efforts to manage your budget, the nature of the products may dictate the mode of conveyance you must use, regardless of cost.
For instance, smaller items can be transported by any means, whereas larger items are best transported by vehicle or ship. While lighter goods can be transported via any mode of conveyance, heavier goods are best adapted for rail or sea freight.
Goods of greater value or fragility are better adapted for land and air transport. Again, loss or damage to the products will affect the total cost of transportation, so it is sometimes preferable to pay more for shipping.
Speed
In determining transportation modes, speed is frequently a crucial factor for many businesses. Choose judiciously, as the shipping place you select will affect your customer relationships and their overall experience with you.
Consider air freight for products that must arrive promptly. However, if you have plenty of time on your hands, feel free to use sea freight to manage your budget.
By balancing your budget with the need to satisfy customers, you will be able to expand your business and establish a positive reputation in your industry. You do not want to have a reputation for transportation delays or expensive prices.
Safety
Your choice of freight service will have a direct impact on the security of your shipment during transit. Sea freight entails the greatest risk because there are numerous dangers at sea and the lengthier transportation times increase the likelihood of damage.
Most businesses suffer fewer losses when transporting via roads as opposed to railroads. However, if you desire a secure mode of conveyance, you should choose air
travel
.
Optimizing Shipping with the Appropriate Mode of Transport
Evaluation of shipping services in Dubai requires in-depth knowledge of each mode of conveyance, as well as an understanding of their benefits and limitations. When contracting with a transportation company, budget is just one of many factors to consider. For optimal results, you'll need to do a complete analysis before deciding how to transport your products and basic materials.