Top Plumbing Materials & Fixtures Suppliers in UAE
Profile
The Ultimate Guide For All Your Plumbing Needs
Plumbing is a system that transports fluids for a variety of uses. The plumbing system is used for the delivery of water. Pipes,
valves
, plumbing fixtures,
tanks
, and other devices are used by plumbing systems to move fluids. Heating and cooling, trash removal, and the transmission of water supply are among the most common plumbing applications, but they are not the only ones.
The term is derived from the Latin word for lead, plumbum, since the first functional pipes deployed during the Roman era were made of lead. Domestic water (cold and hot), sanitary sewer, vent, storm drain, specific waste such as grease, and special systems comprise plumbing systems (oxygen, fuel-gas, vacuum, nitrogen).
Plumbing Fixture Supplier
The makers of
Plumbing supplies
in Dubai provide an all-inclusive solution for industrial needs. The use of innovative technologies in the production of contemporary fixtures that assist customers in every manner is effective. Companies on a global scale provide the highest quality plumbing equipment so that the work can be performed with pinpoint precision. Before taking on a project, customers verify the company's licensing. The team must be adequate to meet the service demands of the customers. When plumbing services are requested for any development, several factors must be addressed. Plumbing fixtures suppliers in the UAE provide exceptional servicing and maintenance for plumbing materials.
Wholesalers and retailers provide customers with plumbing products that fit their criteria. UAE-based businesses excel in customer service and provide an exceptional selection of innovative designs. Users are looking for simple tools and fixtures that make the interiors look better, and this Dubai-based company has the answer. The maintenance and help provided by the personnel are exceptional, as they try to provide clients with lifelong companionship. Importantly, sufficient time must be allotted to complete the job, as a strict timeline can jeopardize the services already supplied.
Plumbing Fixture
The plumbing system is the network of pipes that transport water under pressure. A plumbing fixture is a replaceable component of a plumbing system that delivers and drains water.
Different types of plumbing fixtures:
Pipes
Hose bib
Tapware
Terminal valves
Washbasins
Water closet
Bidets
Kitchen sinks
Bathtubs
Showers
Urinals
Flush cisterns
Pipes
Pipes are the plumbing fixtures that transport water. In plumbing systems, a variety of pipes are used to transport water. Such as cast iron, wrought iron, steel, concrete, galvanized iron, copper, concrete pipes, etc.
Different Types of Pipes:
Acrylonitrile Butadiene Styrene Pipes (ABS)
Iron Cast Pipe
Chlorinated Poly Vinyl Chloride Pipes (CPVC)
Unplasticized polyvinyl chloride Pipes (UPVC)
PVC Pipes
Galvanized Steel Pipes
Galvanized Iron Pipes
High-Density Polyethylene (HDPE) Pipes
Low-Density Polyethylene (LDPE) Pipes
Polypropylene Pipes
Polythene Pipes
Lead Pipes
Asbestos Cement Pipes
Stoneware Pipes
Concrete Pipes
Hose bibs
A hose bib is a tiny faucet attachment that is mounted on an outside wall of a house. This attachment allows for easier access to water in areas such as the backyard, driveway, and other similar areas. This is the little faucet that attaches to your garden hose and provides convenient access to water outside, as the name suggests. Outside plumbing fixtures consisting of hose bibs are installed on a home's exterior. Hose bibs are outdoor faucets that carry water from inside systems outside.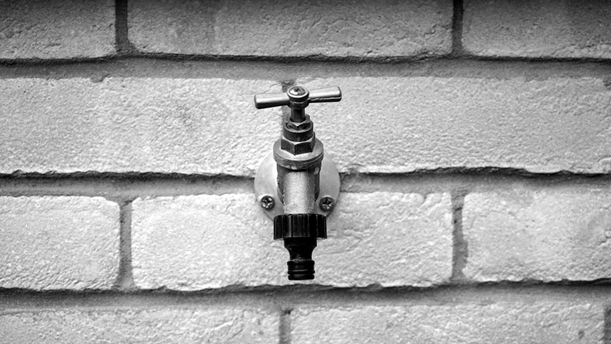 Types of Hose Bibs:
Frost Free Hose Bib
Non-Frost-Free Hose Bib
Round Plastic Hose Bib
Knobbed Hose Bib
Loose Key Hose Bibs
Tapware
The term "tapware" refers to the various plumbing fixtures that are made available in industry. Faucets are the fixtures used to distribute water in a sink, shower, or bathtub; they consist of a spout or shower head and control mechanisms such as knobs or levers. The plumbing fixtures include tap valves, often known as water taps or faucets, as well as their attachments, such as water spouts and showerheads. plumbing fixture suppliers in the UAE provide good quality tapware.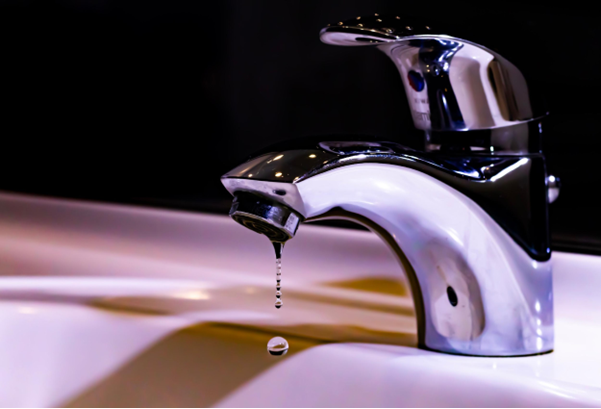 Types of tapware:
Pillar taps
Mixer taps
Monobloc taps
Washer taps
Disc taps
Ball taps
Cartridge taps
Terminal Valves
Valves are devices that control the flow of fluid by opening, closing, or partially blocking the flow. A valve is a mechanical device used to regulate the flow and pressure of a fluid inside a system or process. Consequently, it regulates the pressure and flow. Dishwashers, ice makers, humidifiers, and other appliances require terminal valves.
In plumbing systems, gate valves are the most common valve type. It has a knob or hand wheel on the top that is used to open or shut the valve by twisting. Inside the mechanism is a wedge-shaped, disk-shaped metal gate that lifts and lowers to allow water to flow or to stop it.
Types of Valves:
Gate Valve
Globe Valve
Check Valve
Plug Valve
Ball Valve
Butterfly Valve
Needle Valve
Pinch Valve
Pressure Relief Valve
Washbasins
Basins are used in restrooms to contain water while individuals wash their hands, faces, and other body parts. They can be filled with either water or other types of cleaning agents, such as soap and other solutions, depending on the preferences of the user.
To ensure that your washbasins complement the bathroom's design, you should choose basins that complement the room's size, form, color scheme, and aesthetic.
Typically, they are crafted from glazed earthenware or vitreous China. On occasion, they are also fabricated from iron,
stainless steel
, or plastic.
Types of bathroom basins :
Counter Top
Over Counter
Under Counter
Wall Hung Basins
Semi-recessed
Basin supported by a pedestal
Basin with built-in pedestal
Wash basin with half pedestal
Basin with integrated half pedestal
Pop-up waste coupling
Water Closet
A water closet is a kind of plumbing fixture that looks like a urinal and is flushed with water. It is meant to take human waste directly from the person using it. It is constructed of vitreous China or porcelain and is attached to the soil pipe using a trap. Glazing is applied to the inner surface and trap of the toilet to promote an efficient flush.
Types of the water closet :
Flushing WC
One-piece water closets
Two-piece water closets
Up flush water closets
Wall-mounted water closet
Tankless water closet
Touchless toilet seats
Intelligent commode
Bidets
A bidet is a specialized piece of Plumbing fixture that is used for cleaning one's private parts. It is the major method by which many people worldwide clean themselves after using the toilet. Modern bidets direct a jet of water precisely where it is needed, removing even the most stubborn problems with ease.
Types of Bidets:
Ceramic or Stand-Alone Bidets
Spray or Handheld Bidets
Toilet Seat or Built-in Bidets
Bidet Attachments
Kitchen Sinks
People often make use of bowl-shaped plumbing fixtures known as kitchen sinks in their kitchens for a variety of tasks, including hand-washing, dish-washing, and other similar activities. They have taps (faucets) with hot and cold water as well as a spray function for speedy rinsing. Sink varieties include washbasins, laboratory sinks, kitchen sinks, etc. In labs, sinks are often supplied for washing laboratory earthenware.
Types of kitchen sinks:
Top Mount Sin
Undermount Sink
Farmhouse Sink
Double Basin / Bowl Sink
The Single Bowl / Basin Sink
The Double Bowl Sink with Low Divider
Island / Bar / Prep Sink
Workstation Sink
Laboratory Sinks
Epoxy Resin Sink
Stainless Steel Sinks
Belfast / Enamel Sinks
Polypropylene Sinks
Bathtubs
A bathtub is a plumbing fixture in a bathroom that consists of a tub that is filled with water and used for taking baths. Some individuals like soaking in a bathtub after a hard day. Typically, they are composed of glazed earthenware cement concrete topped with terrazzo or glazed porcelain tiles or marble titles and enameled iron. The bathtubs are equipped with an indirect drain to clear the water and keep the tub clean.
Types of Bathtubs:
Simple Alcove Tub
Luxury Alcove Tub
Clawfoot Tub
Modern Solid-Base Freestanding Tub
Round 'Soup Bowl' Freestanding Tub
Freestanding in Alcove
Standard Built-In Tub
Step-Up Drop-In Tub
Corner Built-In Tub
Triangle Corner Tub
Rectangle Corner Tub
Undermount Tub
Drop-In Tub centered in Bathroom
Hot Tub
Japanese-Style Tub
Shower
In bathrooms, there are showers as part of the plumbing fixture. The fixture that is attached to the very end of a water supply is known as a shower head, its primary function is to distribute water in such a way that it creates an equal flow that can be used for washing. Shower heads contain tiny holes on the shower fixture's surface that face the bather. Most of them are constructed from ABS, a durable plastic that may be plated with aluminum, chrome, or gold to complement the bathroom's interior design.
Shower Heads Types:
Wall Mount Shower Heads
Rainfall / Rain Shower Heads
Handheld Shower Heads
Low-Pressure Shower Heads
High-Pressure Shower Heads
Filtered Shower Heads
Shower Panels
Dual Shower Head
Ceiling Shower Head
LED Shower Head
RV Shower Head
Urinals
Urinals are plumbing fixtures that are used only for urination. Typically, urinal toilets allow male users to urinate while standing. They are cleverly constructed to be mounted on the bathroom wall as a single plumbing fixtures unit. In addition to separators of different sizes, automatic flushing, manual flushing, waterless, and sensor urinals are offered at wholesale costs.
Types of urinals:
Corner urinal
Flat back urinal
Stall Urinal
Sensor urinal
Squatting urinal
Water-less urinal
Portable urinal
Handicap urinal
Trough style urinal
Child Urinal
Flush Cisterns
The cistern flush toilet is typically constructed of porcelain and its user interface is mass-produced and factory-made. The flush toilet comprises a water tank that provides water for flushing the waste and a bowl that contains the waste. Before the next user enters, the excreta of the previous user have flushed away.
Different types of toilet flushing systems:
Gravity flush system
Pressure-assisted flush system
Dual flush system
Single flush system
Double-cyclone flush system
Tornado flush system
Tower-style flush system
Double vortex flush system
Units of Plumbing Fixtures
Plumbing fixture units or drain fixture units can be used as a unit of measurement based on a fixture's discharge rate, operating time, and frequency of usage. This indicates the hydraulic load evaluated by this device on the sanitary plumbing system. A Fixture Unit is a design element and not an inflow unit.
Size of Plumbing Fixture Units Pipe
It is crucial to understand the idea of fixture units when designing a household water system and estimating pipe diameters. Water Supply Fixture Units (WSFU) are the standard way for calculating a building's water consumption. This approach allocates a WSFU, an arbitrary number, to each fixture in a building to support the amount of water needed and, therefore, the frequency of usage.
The fixture units of the water system can be cold, hot, or both. A plumbing line serves just the cold-water side; hence, the appropriate value should be used.
To measure plumbing lines, it is highly difficult to immediately determine the speed, water demand, friction loss, and static pressure losses inside a pipe system.
Frequently, estimations are used to determine the size of the main and branch pipework, which results in mistakes, higher pressure losses, etc.
Typically, these estimates include a table of copper pipe diameters and, therefore, the maximum number of fixture units that each pipe size can service.
The designer will add the number of WSFUs supplied by each pipe and then choose a pipe size that can support the total number of WSFUs.
The WSFU chart is often modified to accommodate any pipe material, tank, or flush valve, as well as any intensity of velocities and pressure changes. Previously, the maximum WSFUs for a given pipe size was established based on random velocity and pressure loss restrictions.
Still, advanced velocities are often permitted in locations where noise and impact are not the issues.