Aluminium Products - Top Suppliers & Manufacturer In UAE
Profile
The Versatile and Durable Nature of Aluminum
When you build a house, repair something, or buy
appliances
and other
household
items, aluminum stays at the core of the operation. Here is everything you need to know about the different kinds of aluminum and the things that are made from them.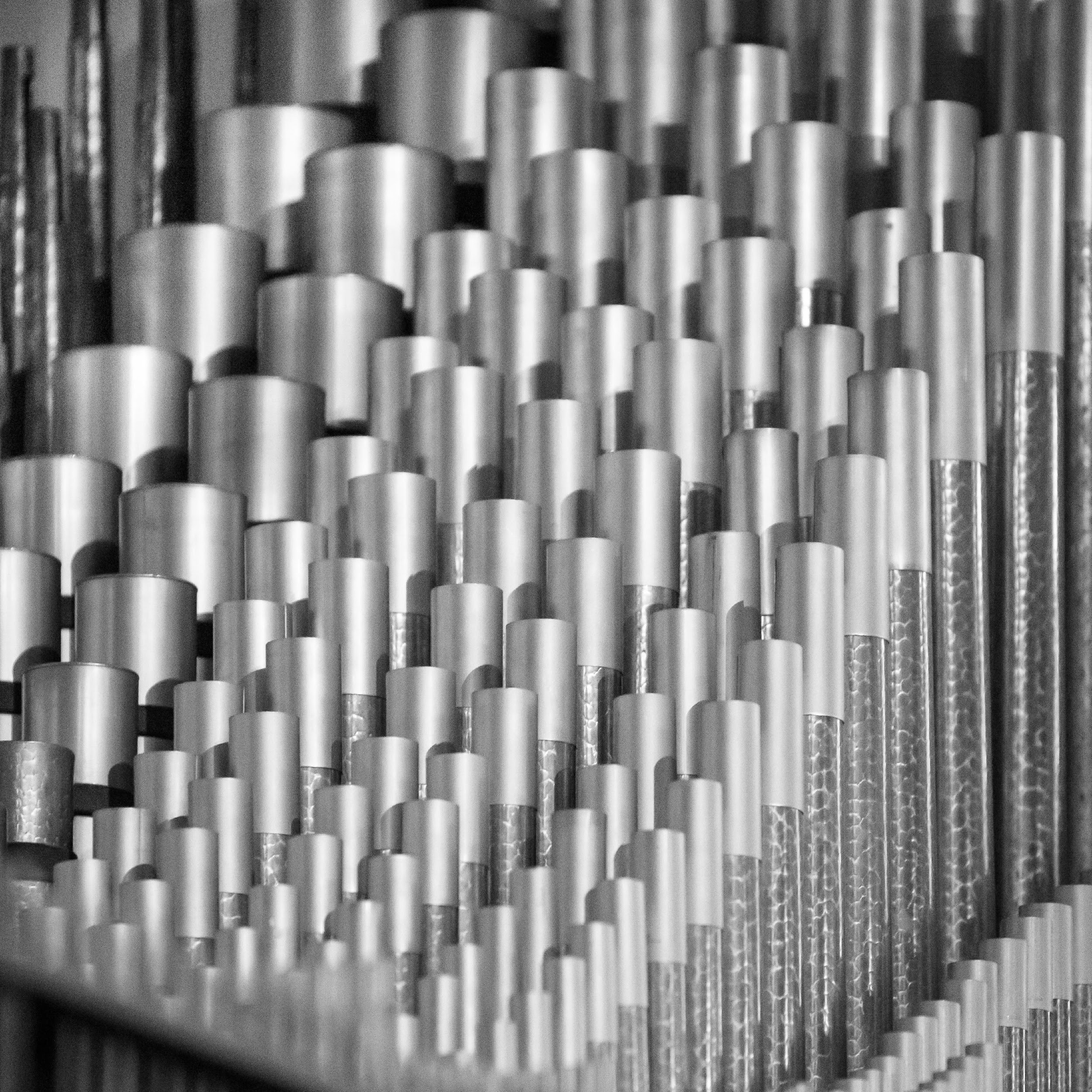 Aluminum Product Manufacturer
Aluminum product supplier will understand the importance of providing high-quality products and services to our customers. That is why we have compiled a list of top aluminum companies in Dubai to help you find the best Aluminum product supplier for your needs.
Our
website
provides detailed information about each Aluminum product supplier, including their products, services, and
contact information
.
Our list includes aluminum stores consists of a wide range of aluminum products in the UAE, including sheets, plates, bars,
tubes
, and more. Whether you need aluminum for
construction
, manufacturing, or any other industry, you will find a supplier that can meet your needs.

In addition to providing high-quality products, many of the Aluminum product supplier on our list also offer additional services such as custom fabrication and cutting, as well as delivery and installation. This can save you time and money by eliminating the need to hire separate contractors for these services.
Furthermore, our list includes suppliers that are committed to sustainability and environmental responsibility. These Aluminum product suppliers use eco-friendly manufacturing processes and materials to reduce their impact on the environment.Overall, our website is an excellent resource for finding top aluminum products manufacturers in the UAE. We make it easy for you to find the right supplier for your needs, so you can focus on your business and leave the sourcing to us. So, you can rely on us for all your aluminums products in the UAE.
Aluminum Product Manufacturer
Aluminum Buying Guide
There are many kinds of aluminum alloys that can be used for different products and tasks. It is hard to list every type of aluminum products in the UAE, but here are the most common types and what they are used for.
Hardest Aluminum: 2024-T351
The hardest type of aluminum is 2024-T351, but it's not easy to work with. This level of hardness is often found in airplanes and projects that use rivets, but it can't be welded.
Most Flexible Aluminum
Aluminum alloy foil is the most flexible type of aluminum products. This is because the foil is made by flattening sheets of aluminum. People use foil to wrap their food, and many companies use it to package everything from food to cosmetics to household items.
Sheet Aluminum
Sheet aluminum is made by stamping or spinning it, and to make it strong, an
alloy
is added. Pots and pans may be made of alloyed aluminum, which is made stronger and more durable by adding common alloys like magnesium,
copper
, and
bronze
.
Clad Aluminum
Clad aluminum—AKA treated aluminum—involves zinc,
silicon
, copper,
stainless steel
, nickel, or magnesium coating.
Cladding
makes aluminum less likely to rust because aluminum by itself is very likely to rust.
Clad aluminum is used a lot in the food processing and airplane industries because it is so durable.
Bare Aluminum
Aluminum that is left alone corrodes, and as it oxidizes, it loses its ability to reflect light. But the corrosion keeps water and air out, so the material inside is still strong. If it doesn't matter how the project looks, letting the metal rust on the outside might be a good idea.
Alloys for Making Aluminum
Aluminum alloys are another common type of aluminum products in the UAE used in making things. Each class is a series, and the first number in the series is between 1 and 7. Each series is made with a different alloy, and even within a series, there are many ways it can be used and different qualities it can have.
The 1000 series is the purest, with at least 99 percent aluminum. It is used in places like chemical tanks and bus bars.
The 2000 series of aluminum has a copper alloy and is often used in aircraft and other aerospace applications.
3000 series have manganese alloy—common in cookware and in vehicles.
The 4000 series contains silicon, which reduces the alloy's melting point. This alloy is often used by welders.
The 5000 series is made up of beams, tubes, and angles that are made of magnesium and silicone.
The 7000 series zinc alloys provide superior strength to the aerospace and sports sectors.
High-strength aluminum alloys can be difficult and expensive to work with, but new research is making things easier.
The Pacific Northwest National Laboratory uses an alloy powder instead of expensive and energy-intensive steps to make aluminum products parts that are seamless. This process also makes the aluminum more flexible, which makes it less likely to break.
Aluminum's Uses
You might be surprised to learn that aluminum is used in a lot of household aluminum products items,
building materials
, and even houses. Find out more about what kinds of home items use aluminum.
Aluminum Siding
Aluminum coil stock is what the siding is made of. The coil stock gets a chemical coating, and then it goes through a process called "banking." There are also different textures, which can be made by adding enamel.
When inspecting aluminum siding, experts look at things like grounding (to see if the metal can conduct electricity) and magnetism to see if the
metal
is aluminum or steel (magnets will stick to steel). Your siding shouldn't touch the ground, either. If it does, pests could get in and eat the wood in your home.
Aluminum siding lasts a long time and paints well. The problem is that since it is put on in sheets, it can be hard to fix. It also takes a lot of energy to make, so it's not as popular today as it was before 1970.
Aluminum Roofing
Aluminum is a great material to use if you don't mind how loud it is when rain or other things fall on your roof. Because it is strong and doesn't let water through, you can stay dry and comfortable for years. Lightweight metal is easier to put on and take off than steel roofing, but it will show signs of storms and hail.
Aluminum Furniture
Furniture can be made of extruded aluminum, cast aluminum, or wrought aluminum. Extruded aluminum is light but not very strong. Cast aluminum products in the UAE, on the other hand, has a powder coat that keeps it from rusting and other damage. Metalworkers melt aluminum and pour it into molds to make
furniture
.
On the other hand, you have to work with wrought aluminum when it is cold. Metalworkers use
tools
to bend metal into the shape they want. Many people choose aluminum furniture because it is lighter than other metals and can stand up to harsh weather without breaking (even if it does become dented).
Exterior Buildings
Did you know that aluminum is the second most common metal used in buildings? Steel is only more well-known (but much heavier). Aluminum can be used to build sheds, shops, and even garages. Some homes are also made with aluminum products alloys.
Aluminum buildings are often less expensive than wood buildings, and they can stand up to fire and other rough conditions. They can get hot on the inside, though, and condensation can form.
Aluminum Foil
The aluminum in household foil is not pure. Instead, it is a mixture of metals that is between 92 and 99 percent aluminum. It is only 0.0059 inches thick at most, and there are many different kinds. Many people call it "tin foil" by mistake because foil used to come from tins in the late 1800s.
Today, though, this malleable metal is used to make food service and other kinds of packaging because it is cheaper than tin.
Aluminum Cans
Cans are another thing in the house that are made of aluminum products. Soup, soda, beer, and a lot of other foods and drinks come in aluminum cans. Oil and chemicals for the home can also come in aluminum cans, and most of them can be recycled when you're done with them.
Aluminum Pots & Pans
A person can't be healthy if they eat too much aluminum. But experts say that cooking with aluminum is safe and that the aluminum doesn't usually get into the food. But you shouldn't cook acidic foods in aluminum pots or pans because it can change the taste of the food and damage the pans.
Manufacturers
work the relatively soft aluminum into the right size and shape, recycling the shavings they make. After the pure aluminum is cut into the right shape, holes are punched in it so that
hardware
and handles can be attached.
Some aluminum pans are made of pure aluminum products with no coatings or other materials added. But some pots and pans are made of stainless steel or other materials that don't react with food, so you can cook almost anything in them.
Aluminum Insulation
Aluminum is used in a lot of types of insulation to keep the heat in. But sheets of aluminum don't do much to keep heat inside on their own. When combined with other insulation materials, like cotton, aluminum makes a good barrier against energy loss.
Aluminum Home Décor
No matter what your style is, you can find aluminum home decor that matches it. Aluminum is used to make
lighting fixtures
, candle holders, wall art, wind chimes, and a ton of other home decor items.
Aluminum Wires
Even though aluminum wiring isn't the best for building homes, it was once used to wire homes. From the 1960s to the 1970s, when copper became more expensive, aluminum wiring was often used.
Most people replace old aluminum wiring because it could start a fire. The wiring is fine by itself, but if it's connected to light switches, outlets, or other wires, it could break down. Aluminum gets hot and expands, which is another reason why it shouldn't be used in electrical parts.
If you look at the electrical panel, you can tell if your wiring is made of aluminum or not. Often, "AL" or "ALUM" or even the word "aluminum" is written on the cables. If you switch to copper wires, there will be less chance of fire, and they will work better.
More Details
Why is aluminum a metal that is used so often? Here are its most admirable properties—plus a few disadvantages:
Aluminum Features
Did you know that aluminum was used for the first time in a big way in the Empire State Building around 1930? It's strong, can handle the weather, and works well in many situations.
Environmental Resistance
Aluminum products are very resistant to the weather and other things that can damage it. Even when not treated, it can bend and dent, but it won't break or melt. And you can make it look however you want with extra coatings,
paint
, and other treatments.
Durability
Even though aluminum can get a lot of scratches and dents, it still stays strong in general. It will still work even if you sit on it, bend it, or leave it out in the sun.
Lightweight
Steel is a common material for building, but it is hard to work with. Steel is actually 2.5 times as dense as aluminum. Steel weighs 489 pounds per cubic foot, while aluminum weighs 168.5 pounds per cubic foot. When making plans for a building, that weight can make a huge difference in how the building turns out and how much it costs.
Fire-Safe
Aluminum can't catch on fire, so it's safe to use in hot places. Aluminum will melt around 1,215 degrees Fahrenheit, however. Most aluminum alloys melt between 1,055 and 1,180 degrees. In either case, it will take a lot to melt down a building made of aluminum.
Infinitely Recyclable
Almost 75% of aluminum is recycled, which means it can be used over and over again. Aluminum doesn't lose its properties like many other things do when they are recycled. Recycling aluminum products is also cheaper than recycling other things. Aluminum is a popular building material because it is easy to recycle and can be used over and over again.