Lighting Fixtures Supplies & Parts - List Of Companies In UAE
Profile
How to choose a correct light fixture for your needs
Lights fixtures are holders for electrical devices like
bulbs
(also called lamps) and they connect them to the power supply. Lighting (fixtures) in Dubai are used to light up homes, businesses, and factories. There are different kinds of lights for indoors and outdoors, as well as emergency lighting, task lighting, recessed fixtures, fixtures for dangerous areas, and so on. They are aesthetic and also add class to a space. Lights are also known as luminaires.
Different kinds of lights
Architectural Luminaires
Architectural lamps are lights that are installed permanently. They include fluorescent
ceiling
fixtures, wall sconces, downlights, chandeliers, and track lighting. In short, they are any lights that have a unique look and are usually turned on and off by
wall switches
. Likewise, streetlamps and path lights are also called architectural lights.
Flashing/strobing lights
Strobe Lights are used as emergency signals, airplane navigation lights, highway barrier markings, etc., and are distinguished by quick, strong, repetitive light flashes. Sometimes, you can change how often the light flashes and how bright it is. This makes strobe lights useful for stop-motion applications, like figuring out how fast a motor is going. Those are called stroboscopes. Flashing lights often have a rotating lens that sends out a sweeping beam in a circle. For example,
forklifts
use this to warn of dangerous vehicle movement. They are sometimes called beacons.
Spotlights/Floodlights
Spotlights and floodlights are used in permanent and portable settings to send out high-intensity beams that light up large areas or narrowly focused beams that shine on things of interest. For example, homeowners can use floodlights to light up their driveways, and police cars and boats often have spotlights that can be pointed from inside the
cars
or boats. For example, light towers are often used at construction sites to light up road projects at night. These light towers are often mounted on trailers and have generators.
Desk/Task Lights
Desk and Task Lights help you see what you're doing up close at a desk, workbench, etc. It comprises machine lighting, examination illumination, and other types of lighting in Dubai. Some desk lamps have magnifying lenses so you can work up close. They are usually adjustable so that the beam can light up the working space adequately.
Pilot, Signal, and Tower Lamps
Pilot/indicating lamps are used in control panels to show the status of processes, light up important control functions, and so on. Tower or stack lights offer comparable status reporting and are often positioned on top of control cabinets to enable rapid visual displays of the state of several machines from any location on the factory floor.
Work lights
Work lights are hand-held tools that are used to temporarily light up work areas for repairs, maintenance, and other tasks. Most of the time, they are different from flashlights because they are powered by AC instead of batteries. They are also called droplights and hand lights. They can use incandescent, fluorescent,
LED
, and other types of bulbs, and they are made to be handled more roughly than most fixed lights.
Lighting supplies for emergencies/egress
When the power goes out, exit signs, battery backup lights, stairwell lights, and other lights are all made to stay on, keeping a clear path to the building's exits. Back-up lighting in Dubai usually has batteries that power the lights in case the normal AC service goes out. Chargers are often built into these units as well. There can also be test switches or built-in ammeters that show the state of the battery.
Underwater Lights
Lights made for use in water are used in swimming pools, fountains, underwater ROVs, and other places. Pool lights are often put in niches that immerse the waterproof lamp fixture in water to keep it cool.
Ultraviolet (UV) Lights
UV lights are not used for general lighting. Instead,
doctors
,
dentists
,
painters
, and others use them to recognize infections and cure epoxy fillings, paints, and other things. Under
water purifiers
, you can find UV lights that are used to clean water.
Visit Thomas' Ultraviolet Lights Suppliers page to find companies that sell UV lights.
String Lights
String lights are temporary lights that are used on construction sites, in tunnels, and in other places. They are made up of multiple lights that are connected to the same power cord.
LED strip lights
are used to do the same thing. There are many different kinds of string lights, from cheap ones for indoor use to ones made for use in harsh or dangerous conditions.
Different Lights
These descriptions merely scratch the surface of the most popular types of lighting fixtures in UAE; special-purpose lights, such as trailer lights and airplane lights, are many. You can find these special-use light fixtures by looking at how they will be used.
Industries and Applications
Lights are used everywhere, from general office lighting to special tasks like curing with UV light. Even though architectural lights include a lot of the lights used in homes, businesses, factories, and other places, they only make up a small part of the commercial lighting market. Most lights are used for illumination, but there are some exceptions, like warning lights, aircraft lights, and so on. There are different ways to mount architectural lights, such as on a surface, in a recess, on a track, etc. In a typical home, there could be a mix of surface-mounted fixtures and downlights in the kitchen and bathroom, as well as task lights above the bathroom vanity. On the other hand, a factory can only have fluorescent lights hanging from the ceiling, with task lighting added to places like machine tools where work is done.
In architectural lighting
in Dubai, choices can be made about the number and type of bulbs, the style of the diffuser, etc. for ceiling-mounted fixtures, desk lighting, task lighting, and so on.
Emergency and exit point lighting
in Dubai is mostly used in industrial and commercial buildings, and in some cases, it has to meet strict building standards. Often, emergency lighting and lit exit signs are used together. Other light sources shine a light on specific areas, tasks, places, etc.
Explosion-proof lighting
is essential for lighting in dangerous places. Explosion-proof light fixtures don't stop explosions from happening. Instead, they contain explosions and sparks inside the light fixture so that dangerous chemicals or gasses in the vessel don't catch fire.
Aside from architectural/illumination, and lighting fixture in the UAE, there are other lights designed to convey warnings. Panel lights are the job of people who design industrial controls. They put panel lights on their panels to let people know how important machinery works. Most of the time, these lights fit into standard 16, 22, or 30mm holes in the panel. Tower lights are also used to show the status of machinery (running, stopped, e-stop, etc.). They are usually placed on top of control panels so that they can be seen from a distance. People, vehicles, and other things can also be warned by strobe and flashing lights.
Criteria for Selection
Lighting companies in Dubai have a number of guides and standards to help lighting designers figure out the right amount of light for places like workplaces, public spaces, etc., as well as standards for things like emergency lighting, energy efficiency, and so on.
String lights and other temporary lighting supplies can be made to work in all kinds of weather, explosive environments, and so on. Some companies offer custom-made string lights that can be made to any length and spacing and can come with T-drops that can be used as power outlets. Important Attributes
Designed Application
Most light fixture supplies are either general-use or made for very specific uses, like cockpits, darkrooms, and so on. If you are looking for these specific types of light fixtures, the best place to start is to define your needs.
Industry Focus
If you look for architectural lights, you can find many lights that can be used for many different purposes. In the same way, you can also find lighting fixture supplies for the aerospace industry this way.
Type of Lighting Fixture in UAE
Some of the most common types of lighting fixtures in the UAE have been talked about above. Some types, like low bay and high bay, are based on the height of the ceiling where they will be installed. This is true for fluorescent, HID, and other types of ceiling lights.
Bulb/Lamp Type
Some lighting fixtures in Dubai can work with different kinds of bulbs, and if you choose the type of bulb, you can see a list of different fixtures. Many fixtures don't come with bulbs but can be used with bulbs up to a certain wattage, which you can enquire about from the supplier.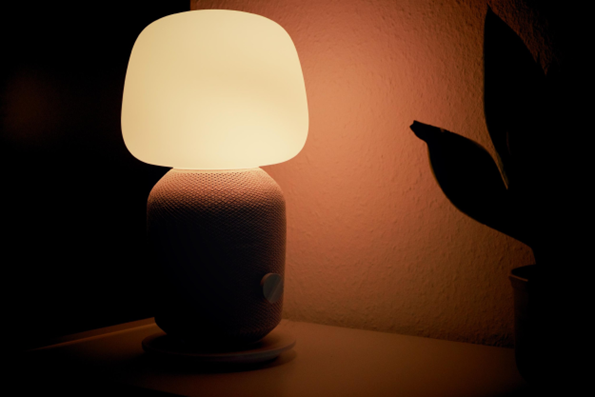 Type of Mounting
Mounting type is a great way to find general light fixtures of a certain style, like under-cabinet lights.
Colors
Colors can mean the color of the lamp lens or the color of the fixture itself. This ensures the color of the fixture matches your sense of style and doesn't wash out the aesthetic of your space.
Similar Product Categories
Flashlights are portable light devices that are made up of housings, power sources, and bulbs.


Lighting ballasts are electrical devices made up of resistors, inductors, and conductors. They are used to control how much current flows through fluorescent lamps.
Torches are mechanical tools with valves and chambers that mix fuel and oxygen and tips that focus or shape the flames to join or cut different materials, usually metal, by melting them. Torches can also be used to light up a room.


Electrical contractors are electronic or electromechanical devices that are used to switch electrical loads.


Capacitors are parts of electronics that store electric charge.


Stroboscopes are electronic devices that pulse lighting fixtures in Dubai and are used to study motion, most often to figure out how fast shafts are turning.


Wall switches are electromechanical devices that are turned on and off by hand and are most often used to control the lights in homes and enterprises.


Water purifiers are mechanical or electromechanical systems that filter, sterilize, or clean water in other ways.


Light sticks are also called glow sticks. They are small, hand-held devices that use a chemical reaction called chemiluminescence to make light.