Chemical Distributors in UAE
Profile
UAE Chemical Suppliers: A Comprehensive Guide to The Industry
Areas of the chemical industry
The chemical industry can be broken down into two main parts: basic or commodity chemicals and specialty chemicals in the UAE. Many different industrial chemical suppliers in THE UAE make
commodity
chemicals, but the product is usually the same with only a few small changes. There are also other ways to divide this industry. Learn about the most important parts of the chemical domain.
The chemical company in the UAE sales can be put into the following broad groups, or "
sectors
":
Basic or Commodity Chemicals
Life Sciences
Specialty Chemicals
Consumer Products
Sectors of the chemical industry, in their most basic form
The chemical industry can be broken down into two main parts: basic or commodity chemicals and specialty chemicals in the UAE. Many different companies make commodity chemicals, but the product is usually the same with only a few small changes. Specialty chemicals are usually made to meet the needs of a single customer, and they are usually only sold by a few companies. Patents are often used to protect against these chemicals.
Common or basic chemicals
They are often cheap and include polymers, bulk petrochemicals, basic industrial chemicals, inorganic chemicals, and fertilizers. They are also called basic chemicals in the UAE. The largest part of this sector is made up of polymers. Most commonly used chemicals are made in large quantities.
Specialty Chemicals
They are also called "fine chemicals," and they include industrial gases, glues, sealants, chemicals used to clean factories, coatings, and chemicals used to make
electronics
. A chemical made for a specific use is called a "specialty chemical." Less of them are made than bulk chemicals, the most common of which are petrochemicals, which are made from oil feedstock. But both are made in a chemical plant. Specialty chemicals include things like glues, additives, antioxidants, corrosion inhibitors, cutting fluids, dyes,
lubricants
, pigments, and so on. Most of the time, these chemicals cost more than common chemicals.
Elements
are the building
blocks
of chemicals, and each element has its own physical and chemical properties. Specialty chemists know how to put together the right parts to make a chemical with the right properties.
Advanced Classification of Chemical Industry Sectors
Separating Life Science Chemicals, Science and Technology Chemicals, and Commodity Chemicals is another way to divide the chemicals industry. Here's how to define these two areas:
Life Science Chemicals
These are different biological and chemical substances that are used to make people, animals, plants, and other living things do certain things. Agrochemicals,
pharmaceuticals
, and biotechnology products are the main products in this segment. About 30% of the money made in the chemistry business comes from the life sciences. These include pharmaceuticals, diagnostics, animal health products, vitamins, and
pesticides
. Most products in the life sciences field are made to very strict standards and are closely watched by
government
agencies like the Food and Drug Administration. Pesticides, which are also called "crop protection chemicals," make up about 10% of this group. Herbicides,
insecticides
, and fungicides are all types of pesticides.
Science and Technology Chemicals
There are advanced materials in these products that change the way technologies work now. They improve the above-mentioned qualities of traditional specialty chemicals in the UAE.
Consumer Products
Soaps, detergents, and cosmetics are all chemicals that are sold directly to consumers. They are sulfuric acid, nitrogen, ethylene,
oxygen
, lime, ammonia, propylene, polyethylene, chlorine, and phosphoric acid.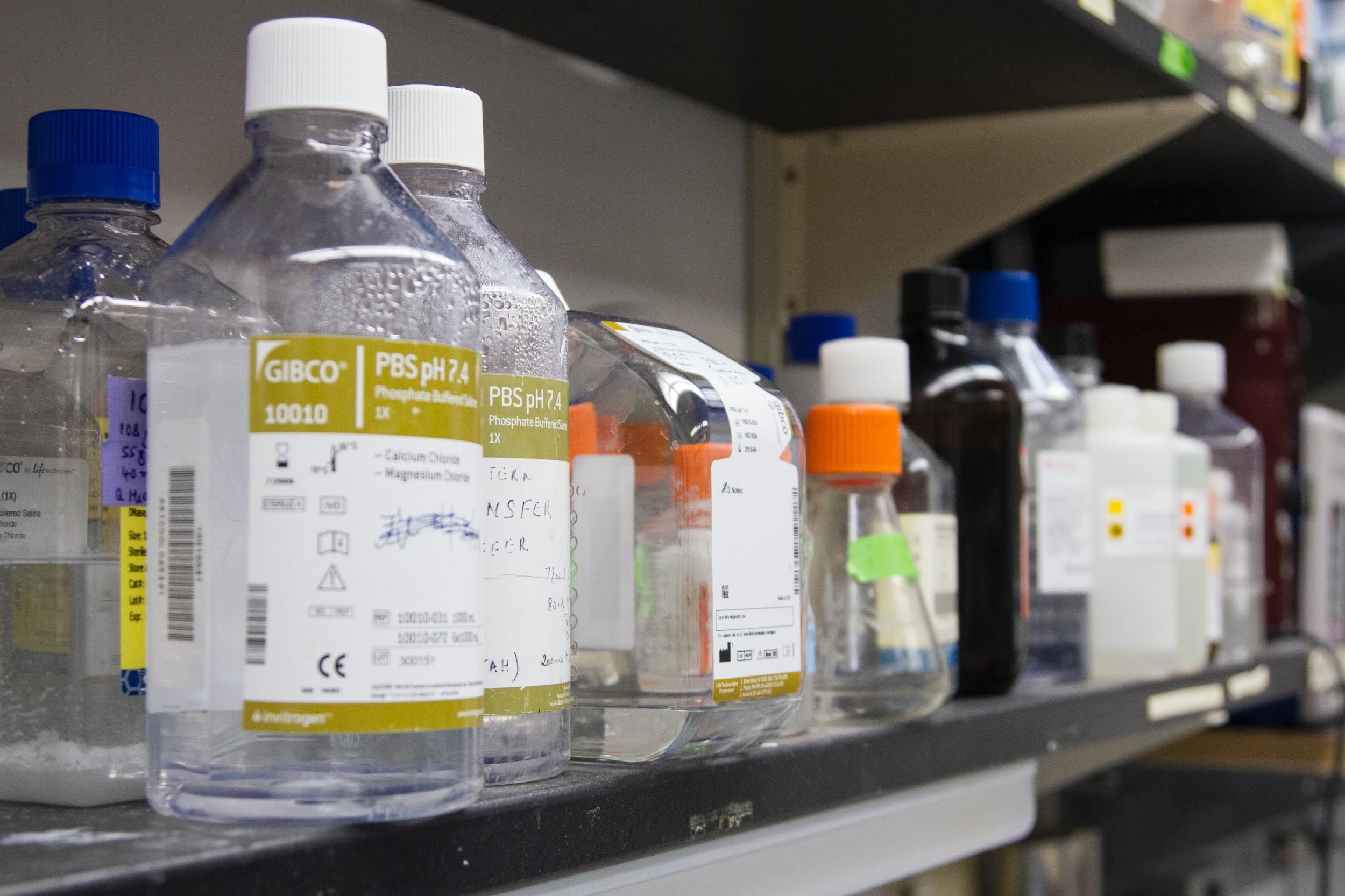 Parts of the chemical industry
Some of the smaller parts of the chemicals industry are listed below. They help the learner understand the different sub categories as well as the most important products and manufacturing processes in the chemical's domain.
Industry of Chemical Wholesaling
The Organic chemical company in the UAE
Industry of Inorganic Chemicals
Industry of Making Fertilizer
Industry of Making Pesticides
Industry of Making Soap and Cleaning Products
The Business of Making Chemical Products
Industry of Making Dye and Pigment
Making generic drugs is a big business.
Chemical Wholesale Industry
As a key link in the supply chain, Chemical suppliers in the UAE are an important part of the process for chemical manufacturer in the UAE. Since chemical companies in Dubai sell a wide range of products, no one has a large share of the market. Because of this, this industry is very competitive, and Chemical suppliers in the UAE compete on how well they store and distribute goods. This industry sells chemicals and related products like compressed gas, chemical additives, and synthetic
rubber
to the manufacturing, construction, and mining industries. chemical companies in UAE do not sell bulk chemicals for farming and medicine, paints and varnishes, fireworks, or
plastics
. The main products of this industry are detergents and soaps, Alkalies and chlorine, industrial gases,
adhesives
, sealants, and glues, sanitation chemicals, polishes and waxes, synthetic rubber, dyes, and pigments.
Organic Chemicals Industry
One of the most important parts of the chemical industry is the organic chemicals business. It is a very important part of the economy's growth because it supplies chemicals and intermediates to other industries, such as those that make paints, adhesives, drugs, dyestuffs and intermediates,
leather
chemicals, pesticides, etc. Most of the organic chemicals that Chemical manufacturers in the UAE make are methanol, acetic acid, formaldehyde, pyridines, phenol, alkyl amines, ethyl acetate, and acetic anhydride. Formaldehyde and acetic acid are important products that are made from methanol and are used in many industries. Phenol is an aromatic compound that comes from the breakdown of cumene, benzene, and propylene. Surfactants are made with the help of alkylamines. Pharmaceuticals are made with things that come from pyridine. The ester of ethanol and acetic acid is ethyl acetate, and it is made to be used as a solvent. As a reagent, acetic anhydride is used a lot. Most of the raw materials used to make these
organic
chemicals are
natural
gas and naphtha. Alcohol is also an important feedstock for the industry because it is used to make a lot of acetic acid and all of the ethyl acetate. In 2010 and 2011, the world made about 400 million tons of organic chemicals in the UAE.
Inorganic Chemicals Industry
In this industry, Chemical manufacturers in Dubai make different basic inorganic chemicals. Most inorganic chemicals come from
minerals
. On the other hand, most organic chemicals are made from
carbon
. Inorganic chemicals are used as parts of many industrial and manufacturing processes. Chlor-alkali and carbon black products are examples of key industry segments. Chlorine, caustic soda, potassium, sodium, and other alkali compounds, chemical catalysts, inorganic acids, carbon black, and other inorganic chemicals are the main products of this industry.
Fertilizer Manufacturing Industry
Most of what is made in this industry is fertilizer by Chemical manufacturers in the UAE. These products have different amounts of nitrogen, phosphorous, and potassium, which are the three most important nutrients for plant growth. The products are sold through wholesale deals with third parties or, in cases of vertical integration, by the manufacturer himself. Phosphate fertilizers, nitrogen fertilizers, and mixed fertilizers are the main things that this industry makes. The main things they do are make ammonia, ammonium nitrate, ammonium sulfate, and ammonium phosphates, as well as fertilizers made from natural organic materials, animal waste, or sewage, nitric acid and phosphoric acid, urea, phosphatic fertilizer materials, potting soil, plant foods, compost, and so on.
Pesticide Manufacturing Industry
Pest control chemicals for farms and homes are made and made up in this industry. Pesticides (such as herbicides, insecticides, and fungicides) and agricultural chemicals are some of the most important products (insect repellents, sheep dips, fly sprays, and flea powders). The agricultural sector, homes, and different commercial and industrial users are all important markets for this industry.
Soap & Cleaning Compound Manufacturing Industry
This industry makes things that loosen and remove dirt from
surfaces
, which can be used for personal hygiene, sanitizing, or cleaning clothes, linens, and furniture. The industry does not include companies that make shampoos, industrial bleaches, or glycerin that is made in a lab. The main products of this industry are
soaps and detergents
for the home, soaps and detergents for businesses, polishes, and other cleaning and surface-active agents.
Chemical Product Manufacturing Industry
A wide range of chemical products are made in this industry. Key product groups include custom-mixing plastic resins and making toners, toner cartridges, photographic chemicals, and sensitized photographic film, paper, and
plates
. Custom compounding of plastic resins includes mixing and blending plastic resins that have been bought, as well as remaking plastic resins from recycled plastic products. The main products of this industry are custom-made resins, chemicals and materials for photography, and other similar products and preparations.
Dye & Pigment Manufacturing Industry
This industry makes dyes and pigments made from synthetic organic and inorganic materials, like lakes and toners (except electrostatic and photographic). So, the industry makes different pigments and dyes, such as color, lead, chrome, metallic, and zinc-based pigments, as well as disperse, vat, and direct dyes. Pigments and dyes are chemical intermediates that are used to give color to many different things. Some of the most important products of this industry are inorganic and synthetic organic dyes and pigments.
Generic Pharmaceutical Manufacturing Industry
Generic pharmaceutical and medicine companies make prescription and over-the-counter drugs that keep people and animals from getting sick or treat them when they do. Generi c drugs are made and sold without patent protection, and the companies that make and sell them don't do much research and development of new drugs. Manufacturers of dietary supplements and beauty products are not part of this industry. Drug preparations for metabolic drugs, drugs for the cardiovascular system, drugs for the central nervous system, psychotherapeutic drugs, and other drugs are among the company's most important products. It includes things like medicines,
plants
, in-vitro diagnostic substances, and biological products (except diagnostic). The main tasks of this industry are to come up with new drugs, make them, market and sell them, and get regulatory approval for each drug. Research and development costs are much lower for generic companies than they are for brand name companies. This means that generic companies can be smaller. There are economies of scale when a company's productivity goes up as it gets bigger.
Chemical manufacturers in the UAE
Chemical suppliers in the UAE play a crucial role in many industries by providing a wide range of chemicals to meet the needs of their customers. They provide chemicals used in manufacturing, research and development, healthcare, agriculture,
construction
, and many other industries.
Some of the ways that chemical suppliers in Dubai can help their customers include providing high-quality chemicals that meet their specific requirements. They can also offer a wide range of products to meet the diverse needs of their customers. Additionally, UAE chemical suppliers can provide technical support to help their customers with any questions or issues related to the use of their products.
In addition to offering a wide variety of products and technical support, UAE chemical suppliers can also offer competitive pricing on their products. This can help their customers save money while still receiving high-quality chemicals in the UAE. Furthermore, Chemical
manufacturers
in Dubai can ensure that their customers receive their products in a timely manner, which is important for many industries.
If you are looking for a list of the best chemical manufacturers companies in the UAE,
our website
can provide you with a comprehensive list of chemical companies in the UAE that offer high-quality chemicals and excellent after service.