VAT - Best Specialized Services In UAE
Profile
VAT in the UAE: A Clear and Concise Guide to Compliance
Value-Added Tax or VAT is an indirect tax applied at each point of sale on the use or consumption of goods and services. The final expense is paid by the customer. VAT in Dubai is collected by businesses and organizations on behalf of the government. With the implementation of VAT in the UAE on January 1, 2018, customers are anticipated to pay 5% more for products and services. Using the right VAT services in Dubai, UAE, you can easily handle the VAT parts of your business. Your company must be registered under the UAE VAT legislation to be recognized by the government. Consultation with a VAT service
provider in UAE simplifies all your VAT-related procedures, enabling your firm to comply with UAE VAT rules and regulations.
Value-Added Tax for UAE Companies
On 1 January 2018, the United Arab Emirates implemented a new indirect tax known as Value-Added Tax (VAT) at a rate of 5 percent on goods and services. In the aftermath of the oil crisis, the GCC nations' VAT policy can broaden their economic horizons by introducing an extra income stream. By changing to a more sustainable consumption system, this new source of revenue will be used to fund high-quality public services. In addition, it seeks to lessen the government's dependence on oil and other hydrocarbons as a revenue source. VAT service companies provide a variety of VAT services in Dubai and across the Emirates to simplify Value-Added-Tax registration, deregistration,
accounting
, return filing, consulting services, and other associated tasks. The introduction of VAT in the UAE has significantly altered the Emirate's taxation structure. Getting the appropriate VAT services in Dubai and the United Arab Emirates enables companies to minimize the danger of making needless tax payments, keep correct VAT records, and monitor up-to-date information about VAT filing.
What is value-added tax (VAT)?
Value-Added Tax or VAT is a tax applied at each point of sale on the spending or usage of goods and services. Ultimately, the expense will be paid by the final customer. Government-supporting organizations are required to collect and account for the tax. VAT in Dubai is the same in the UAE whether a business is on the UAE mainland or in one of the
free zones
.
A company in the UAE can choose to tax the delivery of goods or services at either 5% or 0%. This is called a "taxable supply."
Difference between tax-free and tax-exempt suppliers
. Goods and services that have a tax rate of 0% are called "zero-rated supplies." For zero-rated suppliers, the input tax is recoverable. Examples:
Exportation of products and services
First sales or rentals of residential buildings
Certain educational services and associated services and commodities
Goods and services that don't have to pay VAT are called "exempted supplies." Also, you don't have to sign up for VAT if all of your supplies fall into the category of "exempted supplies." You can't even get back the tax you paid on what you bought.
Services such as life insurance
Residential Buildings
Bare Land
Local Public Transportation
Relevance of VAT Services in Dubai
Now companies must reconsider their business models. One of the basic criteria for businesses to comply with the new law will be the maintenance of accurate accounting records. The accurate documentation of all invoices, outflows, etc. will be essential for the timely and error-free submission of the VAT return. You can only simplify your VAT operations in an effective way by hiring a reliable and professional VAT advisory service in Dubai. To get the top VAT services in Dubai and the United Arab Emirates, you must locate a qualified best VAT consultants in Dubai that can assist you with accurate accounting and Value-Added Tax Services. Businesses that lack internal competencies and adequate resources to facilitate VAT adoption may consider outsourcing all accounting services at this time. A qualified VAT advisor elevates your company's profitability, operational efficiency, and VAT compliance.
How can using VAT services in Dubai help your business grow?
VAT does not impose extra costs or burdens on the company. In general, businesses serve as intermediaries for the government. The cash flow reflects just the effects. Therefore, good planning and administration of tax collection and its execution will result in increased value and cash flows for all businesses. VAT services in Dubai facilitate.
To avoid tax return filling mistakes.
To claim input tax paid in accordance with VAT rules.
Provide advice to prevent fines and penalties.
Maintain the accounting records for five years, as required by law.
Conducts the tax audit to protect the organization from serious misstatements.
Get up-to-date and trained on the latest changes to the VAT law and how they affect accounting.
Provide instructions for the creation of sales invoices.
Services Offered by VAT companies in Dubai
VAT control and compliance concerns
Minimizing VAT liabilities
Identifying risk and suitable solutions
Identification of potential tax planning opportunities
VAT Filing and payment.
Keeping track of data and organizing it
Accounting and Record-Keeping
Supplier organization
Client organization
VAT Registration Process
Companies whose taxable sales and imports exceed AED 375,000 per year are required to register for VAT in Dubai. Companies may register voluntarily for VAT if their annual taxable sales and imports exceed AED 187,500. A company may choose between the two kinds of UAE VAT Registration procedures:
1. Registration Obligation

The threshold for required business registration is AED 375,000. However, this threshold does not apply to international organizations.


2. Voluntary Enrolments

The criterion for voluntary business registration is AED 187,500.
How to Register for Value-Added Tax
Companies can sign up for VAT in UAE through the e-Services portal on the FTA website.
VAT Accounting
Businesses are obliged to keep accurate records to complete VAT returns for the following types of transactions:
Local Sales falling under usual VAT process,
Taxable Export Sales (GCC Sales),
The sales exempt from VAT,
Local and international purchases.
Tax-Free Export Sales
VAT Training
Organizations must make every effort to align their business model with government reporting and compliance regulations and must make every effort to comprehend the effects of the new taxes. To comply with the UAE VAT law, businesses may need to make adjustments to their core operations, accounting and bookkeeping, technology, and sometimes even their human resources.
Impact Analysis of VAT
The installation of VAT in the UAE has resulted in a number of fundamentally good improvements in the area, which are mentioned below.
Enhanced clarity and accountability
Advanced universal competitiveness
Businesses with advanced ICT
Enhanced performance competency
New financial assistance resource for socioeconomic programming
What is filing a VAT return?
At the conclusion of each tax period, all VAT-registered companies or "taxable individuals" must file a "VAT return" to the Federal Tax Authority (FTA). When a taxpayer files a VAT return, they say how much VAT in Dubai they owe or how much they should get back from the tax authorities. A VAT return is a summary of how much a person owes in VAT based on the sales and purchases they made during the tax period. It also shows what their VAT liability is.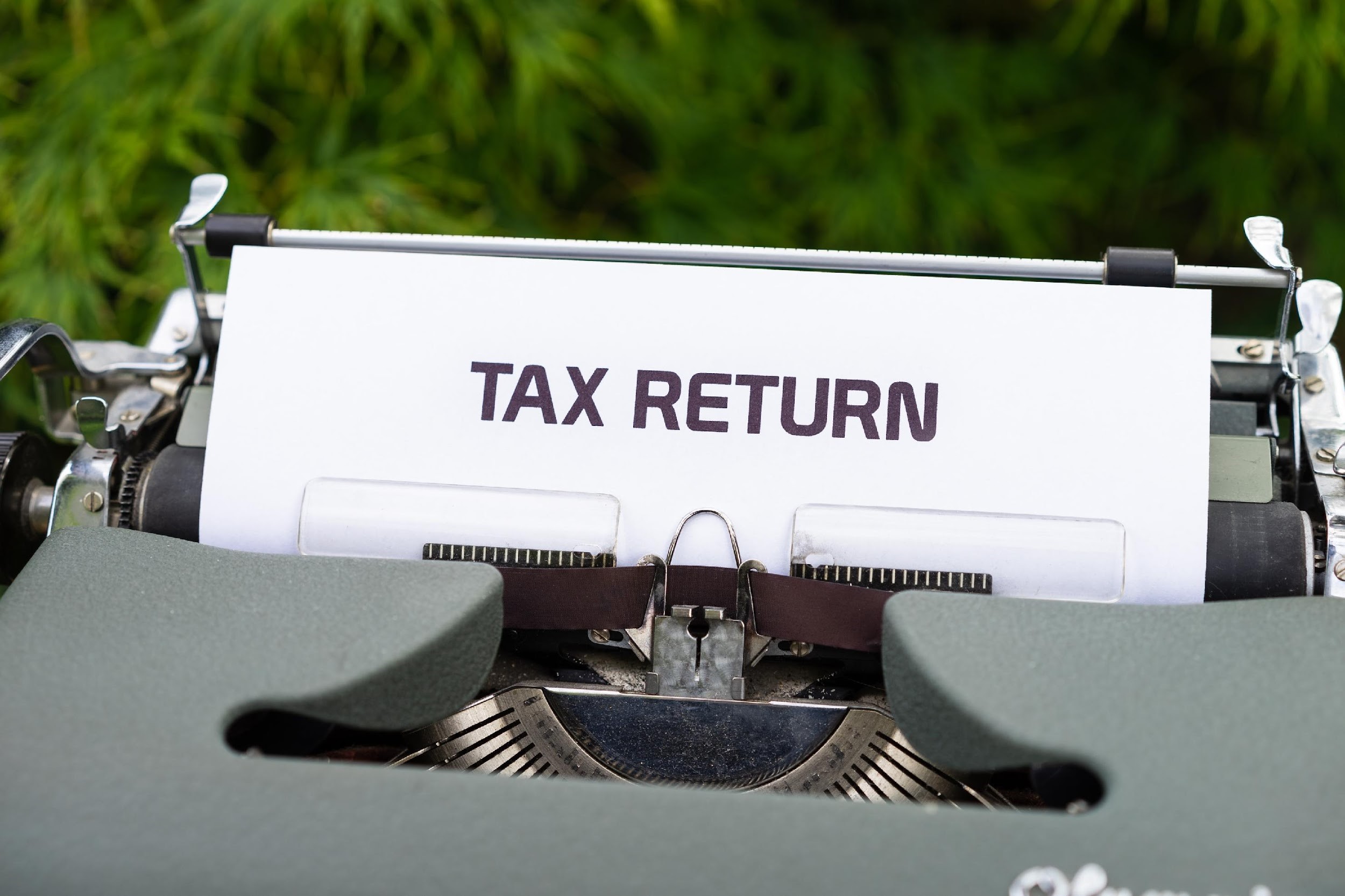 What is VAT liability and how is it calculated?
VAT Liability is the difference between the output tax payable (VAT charged on deliveries of goods and services) and the input tax recovered (VAT incurred on purchases) for a certain tax period.
The following factors are taken into consideration while calculating the VAT liability:
The total amount of your company's sales and purchases during the applicable return period.
The amount of VAT due on sales.
The amount of VAT you can claim for purchases made
If output tax is more than input tax, the difference must be paid to the FTA. If the input tax is higher than the output tax, the extra input tax will be returned to the person who paid it. They will be able to use this to reduce future payments he owes to the FTA.
How to Submit a VAT Return in the UAE
Businesses must submit their tax returns online using the FTA site and complete out Form 201: Business Income Tax Return.
Details about the taxable person
The time frame for VAT returns
VAT on all inputs and costs
VAT on all sales and outputs.
Net VAT due
Additional Reporting Demands
Statement and Authorized Signatory
What are the Advantages of Filing a VAT Return?
Compliance with VAT is beneficial to the company.
Excellent business partnership. In fact, many large companies usually don't want to do business with companies that aren't registered for VAT.
When a business is registered under VAT law, it brings out its great attributes.
VAT is easier to manage than any other indirect tax.
When are companies required to submit a VAT return?
The standard tax return time for VAT is:
Quarterly for companies with an annual revenue of less than AED150 million
Monthly for enterprises with an annual revenue of at least AED150 million
The FTA may, at its discretion, assign a different tax period to a certain business type.
VAT Assessment
The firms are required to charge consumers tax based on production and input tax.
Output tax is the value-added tax collected on the sale of products or services provided to customers. Input tax is the value-added tax paid on the purchase of raw materials for a product or service.
Therefore, the formula for calculating VAT is:
VAT = Output Tax - Input Tax.
VAT service
Value Added Tax (VAT) consultancy services can help your business in several ways, including:
Compliance: The best VAT consultants in Dubai can help ensure your business is compliant with local VAT regulations and filing requirements, reducing the risk of penalties and fines.


Optimization: The best VAT consultants in Dubai can review your business processes and identify areas where VAT can be optimized, reducing your VAT liability and maximizing your profits.


Preparation and filing: VAT consultancy services in Dubai can assist with preparing and filing VAT returns, ensuring that your VAT obligations are met accurately and on time.


Advisory services: The best VAT consultants in Dubai can provide ongoing advisory services, helping you understand the impact of VAT on your business and making recommendations for improvements.


International VAT: If your business operates in multiple countries, VAT consultancy services in the UAE can help you navigate the complexities of international VAT regulations and ensure compliance.


E-commerce VAT: With the rise of e-commerce, VAT consultancy services in Dubai can help online businesses understand their VAT obligations and ensure they are compliant with the rules and regulations.


Dispute resolution: In the event of a VAT dispute, VAT consultancy services in the UAE can provide expert advice and representation, helping you resolve the dispute efficiently and effectively.


Overall: VAT consultancy services in Dubai can provide valuable support and expertise to your business, ensuring that you are compliant with VAT regulations, minimizing your VAT liability, and maximizing your profits.