List Of Top Dental Clinics In UAE
Keywords
Dental Implants
|
Dental Braces
|
Paediatric Dentistry
|
Dentists
|
Root Canal Treatment
|
Gum Treatment
|
Dental Clinic Services
|
Orthodontic Dental Treatment
|
Tooth Removal & Extraction
Profile
How Dental Clinics in the UAE Can Help You Maintain Good Oral Health
People often don't think about how much their oral health affects their lives. Your mouth can give you clues about the rest of your body's health, like if you have an infection or disease before you have other symptoms, your mouth will start burning up. It's an important part of your health that is often overlooked, but it's important for your health.
Keeping your teeth healthy
To avoid serious problems with your teeth and gums, you only need to take a few small steps for preventive dental care. Regularly brushing and flossing will do a lot for your oral health, but the only sure way to find and treat problems is to see a
dentist
in the UAE regularly.
Avoid Serious Health Problems
If you don't take care of your teeth, you can have problems that go far beyond gingivitis. Gum disease and heart disease are linked, and pregnant women who have gum disease may be more likely to give birth early. Also, almost all diseases that affect the whole body have an oral part. Among these are mouth cancer, diabetes, and kidney disease.
Boost confidence
If you don't take care of your teeth, it can show over time. Tooth decay and gum disease can cause tooth damage, bad breath, and yellowing of the teeth. These kinds of cosmetic problems can make you feel bad about yourself and insecure about how you look. Most of this damage can be avoided with regular dental care, and most of the damage that has already happened can be fixed.
Avoid expensive procedures
It might seem like a waste of money to pay for regular checkups and cleanings but skipping them can lead to more expensive procedures. For example, if a simple, cheap cavity isn't taken care of, it can get bigger and lead to a costly root canal or cap.
Ease pain
Most problems with the teeth cause pain in the mouth. Most of the time, a toothache means there is a problem or
infection
. When your mouth hurts a lot, it can be hard to focus and give you a bad headache. If an infection is the cause of the pain, it will only get worse, and the infection can cause serious problems.
Checkup
During a dental checkup, your dental hygienist will look for cavities and may take X-rays to see if any are there. Also, plaque and tartar buildup will be checked for. Plaque is a layer of bacteria that looks like a clear film and can harden into tartar. You can't get rid of tartar by brushing, so it's important to go to the dentist to avoid problems like this. The soft tissue should also be looked at for swelling, redness, and any signs of cancer.
Taking care of your teeth is an important part of living a happy, healthy life. Taking care of your own health can give you a lot of power and peace of mind. Preventive care can save you time, money, and stress, just like any other kind of medical care.
You should know about these common dental services
Don't like your
smile
? Dentists in UAE have a wide range of
tools
and methods they can use to make your smile look better. Here are some common services that dentists offer that you should know about.
Dental bonding:
Dental bonding is a method of correcting problems with your teeth and making your smile look better. Bonding is used to fix teeth that are chipped, cracked, or have decayed. For bonding, a tooth-colored resin is put on the teeth and then hardened with a light. This makes the material stick to the teeth and makes a person's smile look better.
Dental Crowns:
A dental crown is a dental prosthesis that replaces the visible part of a tooth. A dental crown is used to strengthen a tooth, return it to its original shape, and make it look better. Dental crowns can also be used to cover dental implants and hold dental bridges in place.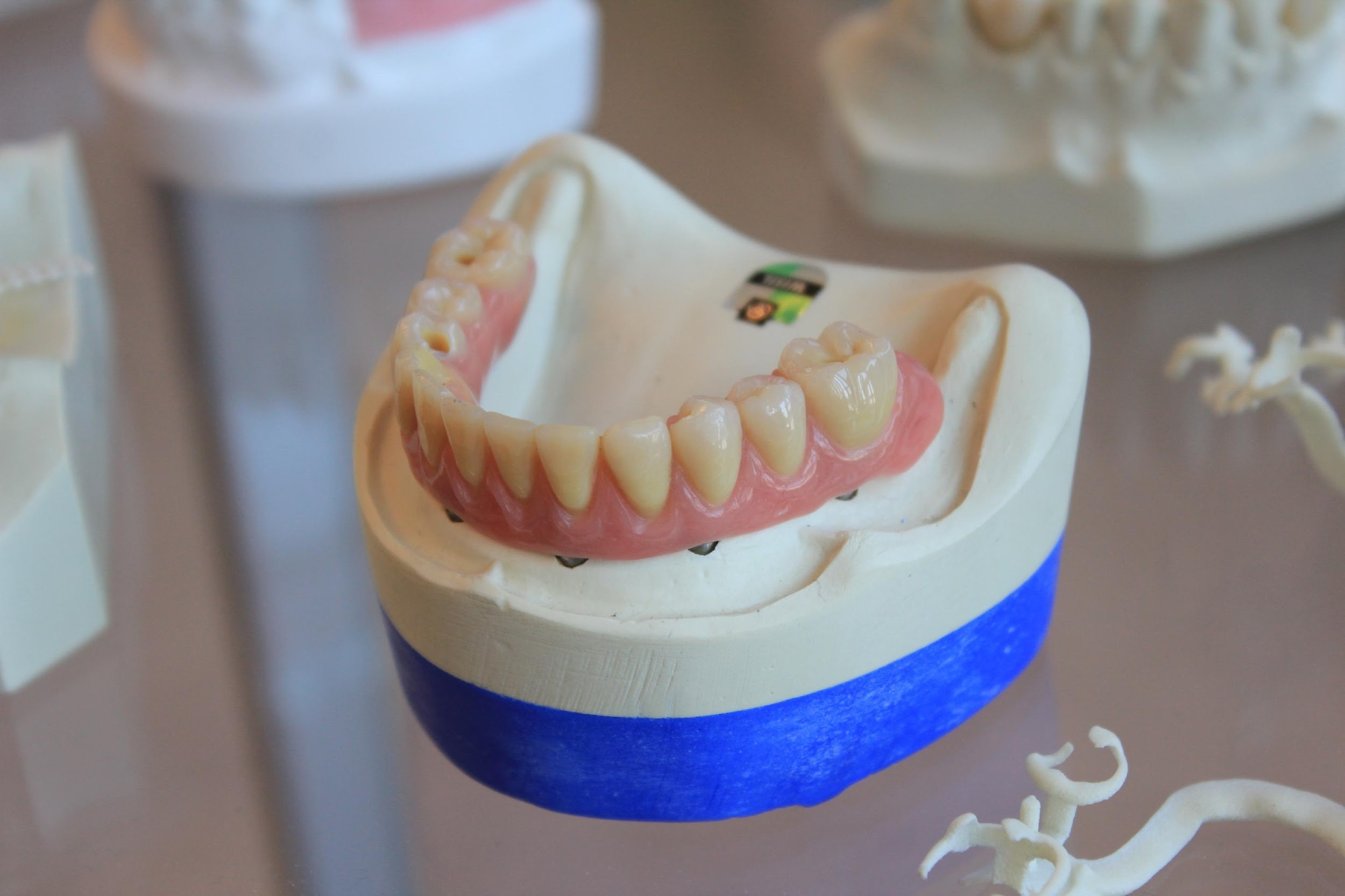 Bridgework:
A dental bridge is a structure made of two dental crowns that fill the space between missing teeth. A bridge can be held up by your teeth, implants, or both your teeth and implants together. A dental bridge can fix your smile, make you look better, and make you look years younger. Who wouldn't want to look better or younger?
Cosmetic Fillings:
Cosmetic fillings, also called tooth-colored fillings, are made of composite resin and glass particles. A bonding agent is used to glue them to the existing teeth. Your smile can look better if you get
cosmetic
fillings. Instead of being
silver
, cosmetic fillings are the same color as your natural teeth.
Invisalign:
Crooked smile? Invisalign is the best way to straighten your teeth without letting it get in the way of your daily life. Invisalign uses a series of custom-made, removable aligners to move your teeth over time. The aligners from Invisalign are almost invisible and are very comfortable to wear.
Dental Veneers:
Many people are learning about the benefits of veneers. Veneers are thin pieces of material that go over the front of the teeth. Veneers are put on teeth that are misshapen, crooked, or have a lot of stains. They can also be used to whiten teeth that are gray or yellow.
Teeth Cleanings:
You should go to the dentist every six months to have your teeth cleaned. Plaque hardens on the teeth and turns into tartar. Both below and above the gum line, tartar builds up. The only way to get rid of tartar is to have your teeth cleaned by a dentist. Teeth and gums need to be cleaned regularly to stay healthy.
Dentures:
Have you lost many or all your teeth? Dentures are removable devices that can be used to replace teeth that have been lost. When all the patient's teeth are gone, a full denture is used. When only some of the teeth are gone, a partial denture is used. Today's dentures look more natural and fit better than ever.
Root canal therapy:
In the past, sick teeth were often pulled out. Root canal therapy can usually save them today. A root canal is a dental procedure used to fix infected or badly broken teeth. Some people are afraid of root canals because they think they hurt. Most people say that the process doesn't hurt any more than getting a filling.
Dental sealants:
Sealants
are made of plastic and are put on the chewing surfaces of the back teeth to prevent tooth decay. Sealants are liquids that are painted on the teeth. When they dry, they form a
shield
over the teeth. Getting sealants put on your teeth will save you money in the long run because you won't need fillings, crowns, or other dental treatments.
Whitening your teeth:
Want a brighter smile? You can bleach your teeth at home or in an office. For whitening your teeth at home, you can use dental trays filled with hydrogen peroxide gel that are made just for you and that you can use at home. For in-office bleaching, your dentist will use a light source along with hydrogen peroxide gel to speed up the process.
Tooth Extraction:
A tooth extraction, also called a dental extraction, is when a tooth is taken out of its bone socket. There are many reasons why a tooth may need to be taken out. If your tooth is so broken that it can't be fixed with a dental filling or crown, you may need to have it taken out. In some cases, a dentist in the UAE will pull out a patient's teeth so that the mouth is ready for orthodontic treatment.
Important aspects to consider when looking for the best dental clinic
Oral health is an important part of your overall health and well-being. A healthy mouth gives a person a good sense of Dent facial self-confidence without making them feel uncomfortable or embarrassed. A good dental office should offer professional operations and cleanliness that are done with care and satisfaction. If you want to find a best dental clinic, this article will point you in the direction of the best dentist in the UAE by giving you the following tips:
Types of services provided
First, one needs to think about what services a dental clinic has to offer. A dental clinic needs to be able to help you with all of your dental problems and do a good job. If you want to know what services they offer, you can look at their website or call the clinic and ask based on what you need.
Reliable Clinic
When looking for a dentist clinic nearby, you must make sure they are board-certified and accredited. Check a potential dentist's credentials and clinical experience, especially when it comes to specialty procedures. You can find out about a dentist's reputation in a number of ways. You can read online reviews or talk to people who have been to that dentist before. This will usually show how people felt about the services and how professional they were (scheduling appointments, wait time, clinic
environment
and staff behavior).
Dental Technologies
The problems with the old ways of doing things have been fixed by modern technology. If you want the best treatment, you should find out what kind of technology they are using. You can learn more about their technologies by going to their website. So, you'll know that your dentist is putting money into new technologies that will help improve the patient's experience and make treatment go more smoothly.
Location, Availability, And Business Hours
It is always best to choose a
clinic
that is close to where you live. If you have serious dental problems, it may take more than one trip to the dentist in the UAE. So, it's always safe to choose a best dental clinics close to where you live. It is also important to think about your schedule when choosing a dentist based on when they are open. Some practices offer appointments after hours and at the weekends, while others may not be as flexible.
Finances
Accredited dental clinics that you can trust offer services of the highest quality.Costs for dental care can vary a lot from case to case, depending on a number of factors. Before choosing a dentist in the UAE or agreeing to a treatment or procedure, you should find out how much the whole thing will cost. Always keep in mind that a practice with cutting-edge technologies may charge more than a practice with more traditional treatment options.
Emergency Care
Dental emergencies can happen at any time. So, it's important to think about what kind of options a dentist or dental office gives you in case of an emergency. So, emergency dental clinics are important.
Dental Clinics in UAE
Dental clinics play a
vital
role in helping individuals maintain good oral health. Regular check-ups and cleanings can help prevent dental problems such as cavities, gum disease, and tooth decay. These routine services are essential for keeping teeth and gums healthy and strong and can also help to detect and treat dental issues early on. Our website provides a comprehensive list of dental clinics in UAE of the best dental clinics.
In addition to preventative care, the best dental clinics offer a wide range of specialized treatments to help address a variety of dental issues. Orthodontic treatment, for example, can help to straighten crooked teeth and improve bite alignment, while endodontic treatments can help to save damaged teeth with root canal therapy. Oral surgery may also be performed to treat more serious dental issues, such as impacted wisdom teeth or jaw misalignment.
Visiting a dental clinic regularly can also help to improve overall health. Poor oral health has been linked to a number of health issues, including heart disease, diabetes, and respiratory infections. By maintaining good oral health, individuals can reduce their
risk
of these and other health problems, improving their overall well-being and quality of life.
Our website
provides a comprehensive UAE dental clinic list of the best dental clinics in the UAE, making it easy for individuals to find a clinic that meets their needs. Our UAE dental clinic list includes clinics that have been recognized for their exceptional dental care, state-of-the-art facilities, and highly skilled dentists in the UAE are professionals. By using our website to find a top dental clinic in the UAE, individuals can rest assured that they will receive the best possible care for their oral health needs.